Dancing for Joy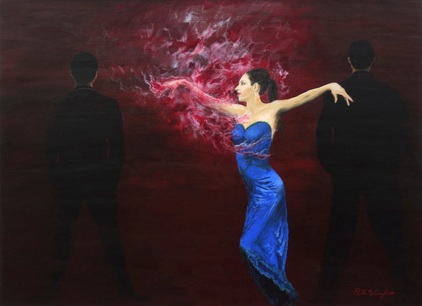 Angela's Dance
Angela's Dance was inspired by a dance
performance
that we attended in Buenos Aires, Argentina. When the curtain rose, we could see the silhouettes of two male dancers in formal wear. The angelic form of the female dancer arose in an eruption of colored smoke from below stage, and I knew this was an image that I would want to paint.
Original painting size: 15" x 21"
Acrylic on paper
---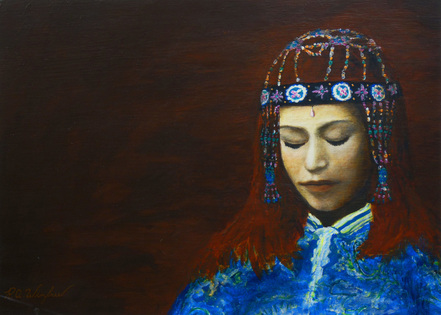 Arctic Dancer at Rest
This painting was inspired by performances of the Russian Native dance group "Sunshine" from Novo Chaplino, Chukotka, who performed at the
Beringia Days Conference
in Nome, Alaska. They helped finance their trip with their hand-made jewelry, including the beaded headress that I pictured in the painting.
Original painting size: 12" x 18"
Acrylic on paper Completed 2011
---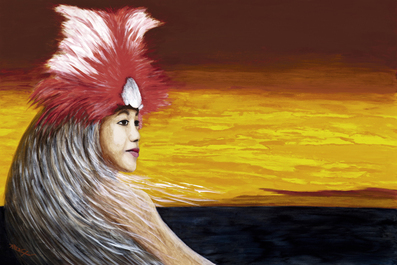 Twilight Dancer

A young lady performs a traditional dance as the sun sets over the Pacific Ocean. To accurately depict the beautiful scene that I witnessed was a real challenge, but I'm very pleased with the final work.

Original painting size: 20" x 30"
Acrylic on plywood board
Completed 2011

---