About the Artists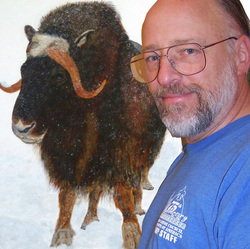 Robert Winfree:
My career as a scientist and advisor to the US national parks has enabled me to travel to many extraordinary places, from the deep canyons and high deserts of western North America, to Alaska and the Siberian Arctic, and more. These magical places, their natural wonders, ancient and traditional cultures, and other mysteries are the inspiration for my photography and the international-award-winning series of publications called
Alaska Park Science
. In 2009, I branched into painting as another way to share my experiences, interests and insights, and in 2012 created
National Park Art
as to support the growing community of artists in our national parks. I generally seek to portray accurately detailed landscapes, seascapes, wildlife and people in my paintings, leaning towards Natural Realism, though sometimes with an Impressionistic style. I frequently experiment with new materials, techniques, and styles, but find myself returning to acrylics because of their exceptional versatility, fine colors, and permanence. Since 2010 I have been working on a series of paintings entitled "Wild Alaska" to document the natural and cultural heritage of Alaska's national parks, a huge expanse which collectively encompasses 55 million acres; two-thirds of the entire US national park system. I welcome invitations to join other expeditions when appropriate, as a volunteer scientist, artist, and photographer. More information about my shows and other experience is in my
artistic resume
.
---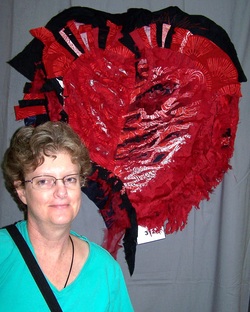 Sandy Winfree: I love the process of creating, and understand that most of it takes place in my mind. My mind is quicker than my hands! Creating something of visual beauty and pleasure appeals to me. Flowers, ladies, and fairies are my favorite subjects, with the hope of creating a mood or a sense of peace reflected in their presence. I enjoy a variety of media and am currently focusing on fabric, fiber, and beads; drawing and watercolor; and photography. I find dyeing and texturizing silk to be most relaxing, and I like to use them in my quilts and clothing.
---