Every year, during the short dark days of January, I find myself longing for even a precious few more minutes of sunlight. Then along comes February, and by mid-month I can feel the additional minutes of increasingly brighter sunlight surging into me every day.
This year, March delivered a special treat, with aurora so intense, that on a cold clear night they lit the sky over Anchorage brightly enough to snap pictures from the warmth of our living room. Winter has now quickly shed her thick white coat for spring, but not before giving us a record-breaking April snow and another chance to appreciate crisp Alaska winter scenery in full sunshine. The sunshine was plenty enough reason for Sandy and me to take to the road to see the the ice thawing on Turnagain Arm and watch Dall sheep grazing along the Seward Highway, and to remind us of how fortunate we are to live and paint in Alaska. The views that are within eyeshot of our home could fill a lifetime of artwork.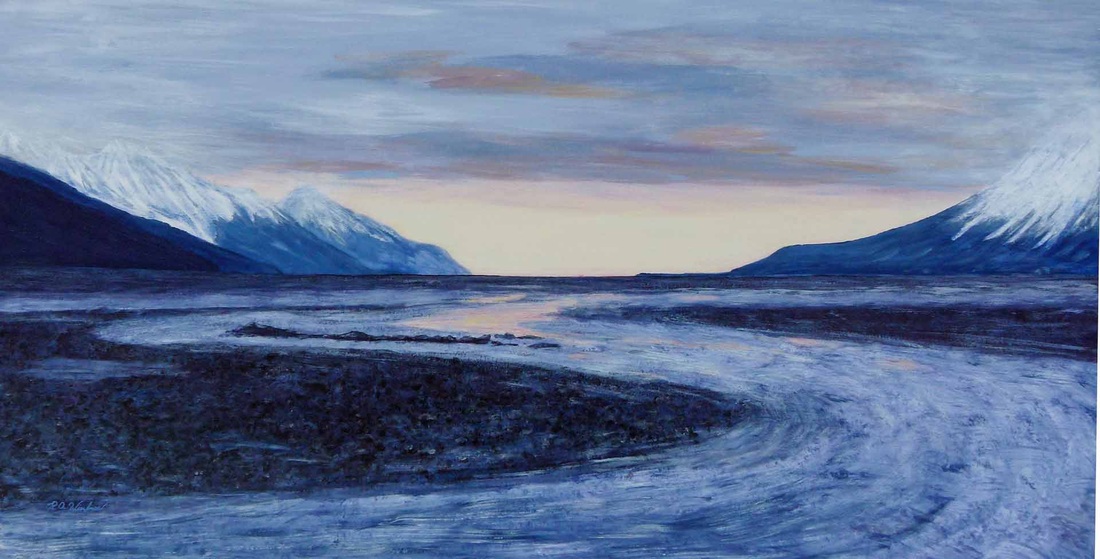 I hope that you too have found both inspiration and time to paint this winter, and that you will do so again as the flowers and leaves burst onto the summer scene.